Massage Eases Chronic Arthritis Pain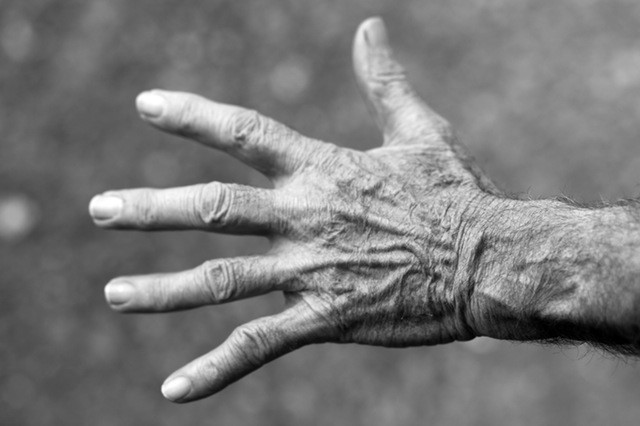 Arthritis Feels Like …
Stiffness, aching joints, losing strength and movement: all hallmarks of "Ol' Arthur" coming to visit. Over 50 million Americans live with arthritis. The most prevalent form of arthritis, osteoarthritis, occurs when the lining at the end of a bone thins. This leads to pain, stiffness, swelling, inflexibility, diminished strength, and decreased mobility.
Many people use therapeutic massage as a method of easing the chronic pain and stiffness associated with osteoarthritis. Although massage cannot reverse or cure arthritis, it can help relax the muscles that tighten around the joints, which eases pain. Many people also use massage to maintain their flexibility. In some cases, people use therapeutic massage to help manage their symptoms when they plan to get joint replacement surgery, but have to postpone.
The team and Nimbus has experience working with clients who have osteoarthritis. Many of our member have arthritis has a primary or secondary reason for seeking massage. When working with people who have arthritis, we take a gentle yet targeted approach around the affected joints. We tailor our techniques to each person's goals – maintain flexibility, pain relief, pre-hab for surgery – and work with each person to individualize a program that works for them.
Before Your Massage
Some things to discuss with your therapist about when you come in for massage as a treatment for osteoarthritis:
Your treatment goals.
Details of your condition including its onset, symptoms, and severity.
How your condition is progressing.
Your past history of massage.
Other conditions you may experience.
Any medications you take and their side effects.
Knowing these things will help your massage therapist plan your session or program.
During Your Massage
During your massage, your therapist may use a blend of techniques depending on your goals.
Pain Relief: Find knots and tight areas and apply pressure, add heat, add soothing techniques.
Relieving Tension: Apply slow gliding to taut areas, add heat, apply pressure to relax muscle fibers.
Maintaining flexibility: Gently move the joint, gentle stretching, find and relax tight muscles.
Pre-hab for surgery: Lighter massage to manage stress and anxiety, stimulate lymph flow, and to maintain the  muscles.
The massage therapist will work with you to find a pressure that feels comfortable to you. We typically recommend a moderate pressure that feels comfortable but therapeutic. If anything during the session causes you pain, let the therapist know so they can adjust what they are doing. Massage is not a "no pain, no gain" type of therapy.
After Your Massage
After your session you should feel better. Mild soreness the next day sometimes happens if you have not had much massage. However, let your therapist know if you experience this so they can ease the pressure the next time. Many people find using moist heat, such as an aromatherapy pillow or a long shower, helps enhance the effects of the massage.
Generally speaking, massage work best for people who have mild to moderate cases of osteoarthritis. Although an experienced practitioner can also help people with more advanced cases. If you have a severe joint instability, the treatment focuses more on soothing and pain relief and less on changing the muscle tissue. In severe cases, we recommend checking with your rheumatologist or primary-care provider to make sure they approve of massage for your condition.
If you experience pain, stiffness, inflexibility or other symptoms related to osteoarthritis, massage may be a wonderful addition to your toolbox of ways to ease and manage your condition.
To delve deeper into the topic check out the Arthritis Foundation website section on massage.