Cancellations & Rescheduling
24 hours' notice is required for all cancellations and reschedules.  Last minute appointment changes and no-shows have a major impact on our staff, and will be charged a $30 fee per occurrence.  We reserve the right to require prepayment and limit booking access for clients with trouble making it to their appointments.
We also understand that emergencies happen, and try not to penalize clients for unavoidable conflicts like sudden illness, injury, or family emergency.  If something comes up, please call us with as much notice as possible.
Call/Text: 804-714-7932
Email: book@nimbusmassage.com
Prepayment is always appreciated, but not required, and fully refundable if cancelled with at least 24 hours' notice.
Thank you for respecting our team's time and talent.
Intake Forms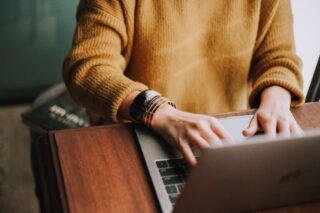 All clients will complete a set of intake forms & waivers to help us tailor each session to your needs.  Please update your forms at least once a year, or any time there is a change in your health history or other preferences.
Clients who schedule online will be prompted to complete forms on the booking page.  To save your information for next time, you will have the option to register for an account. 
Clients who schedule over the phone will receive a confirmation email with a link to complete their forms online.
When booking a couples massage, please complete the intake forms for yourself only.  We'll ask about your guest, and send them their own confirmation email to access their forms.  If the appointment is a surprise, let us know, and we'll send it to you instead.  You can forward it to them when the time is right.
Choosing a Session Length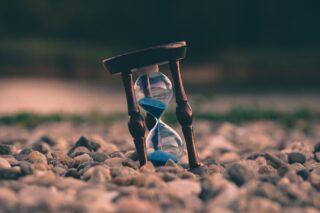 Our sessions range from 30 to 120 minutes, depending on the service.  Here are some tips to help you choose!
30 – 45 Minutes
Great for focused work on one or two specific areas.  We recommend starting with 30 minutes if you have a chronic condition that tends to flare up, especially if you are not used to receiving regular massages.  We can increase the time as needed, once you know how your body responds to massage.
60 – 75 Minutes
60 minutes is generally the most popular session length.  These sessions have enough time for a full body massage, or focused work on several areas.
90 – 120 Minutes
Great for people acclimated to longer sessions, seeking both full body massage and targeted work on multiple areas.  Our 2-hour session is only available for certain services, and is recommended for clients who are already comfortable with longer visits.
Consultation Time
All sessions start with a brief consultation with the provider about the reasons for your visit.
If you have specific concerns about your health history or goals for the session, and would like  more time to discuss them, please let us know.  We suggest booking a slightly longer session, to ensure you receive enough time on the table after your consultation.
A few of our services have their own "Intake Session" which already include plenty of time for both consultation and hands-on work.
New to Massage?
Massage should be comfortable, relaxing, and therapeutic.  It should not be painful or make your symptoms worse.  Your provider will check in with you during the session & made any adjustments as needed.  Thorough, accurate completion of your intake forms is helpful in determining the best treatment for the client, and feedback during the session is just as important.  We have plenty of pillows and bolsters to help you find a comfortable and supported position during your session (this is especially true for prenatal and post-op clients.)
What to Wear
For most massage services, you will undress to your level of comfort – nude or underwear-only for most people.  You will be fully draped at all times, exposing only the part of the body being worked on.  Glue work is done through the sheet for modesty.  You are welcome to remain as clothed as you like, though clothing does limit access to treat certain areas.
For post-op clients seeking lymphatic massage after surgery, we have disposable undergarments and smaller drapes to keep you covered during your session, while also providing access to treatment areas.
Some services, like Thai yoga, chair massage, and reflexology, are performed fully clothed.  For Thai, please wear loose clothing you can move in.  For reflexology, you may wish to avoid garments that limit access to the feet, ankles, hands, and wrists.
Trauma-Informed Massage
Some of our massage therapist have additional training in trauma-informed massage.  Review the provider descriptions on the booking page, or give us a call for help selecting someone to work with.  Trauma-informed massage can help people determine their comfort level and ability to receive touch.  The actual session can vary from a simple touch-test, to a full body massage.  Features of trauma-informed massage include: consistent, clear communication, client consent, boundaries surrounding pressure, positioning, techniques, and areas touched, and advanced knowledge of anatomy and the nervous system.