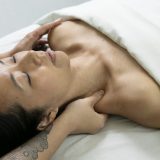 We are currently looking for:
Someone to grow with us. Our ideal candidate is someone who wants to build to being a Full-Time Licensed Massage Therapist. Someone who has afternoon, evening, and weekend availability. Ideally this would be someone who wants a career track towards being our next Lead Therapist. 
Part-Time Licensed Massage Therapist who has afternoon, evening, and weekend availability. Must have availability Fridays and Saturdays.
Skills, Training, and Experience:
Training and experience in Swedish, NMT, Myofascial, and Trigger Point and an ability to blend multiple modalities together as indicated.
Comfort with tailoring sessions to specific client outcomes based on intake consultation- including adjusting style and pressure.
Must also be able to perform: couples massage, chair massage, hot stone, prenatal, and relaxation massage. Other modalities a plus.
Ideal candidate will have experience and interest in working with clientele who have therapeutic needs including: chronic pain, muscle pain, prehab/rehab, and/or other therapeutic and medical needs. However, candidate must also be willing to work with clients whose primary concerns are relaxation or general wellness
Ability to utilize light, medium, and firm pressure. The majority of our clients prefer a medium to firm pressure.
Board Certification a plus.
Good palpation skills, knowledge of anatomy and contraindications.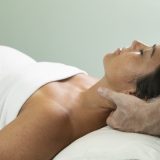 Other qualifications:
Must possess a valid state license, liability insurance, and eligibility to work in the United States.
Strong sense of customer service and comfort interacting with people.
Professionalism in dress and demeanor.
Willingness to perform side-work and work as part of a team.
Willingness to occasionally pick up event work or fill in for teammates outside of regular schedule.
Ability to conduct booking, payment processing, schedule maintenance, and SOAP charting using a computer-based system.
Comfort with explaining programs, memberships, and retail offerings to clients as well as doing some self-promotion. Comfort with soft sales and participating in social media and online marketing.
Comfort in working in a more therapeutically-oriented environment including obtaining informed consent, protecting client confidentiality, developing treatment plans, doing client education, reading research, SOAP charting, following an evidence-based practice and taking clinical/medical/therapeutic massage CEUs.
Willingness to adhere to enhanced cleanliness and sanitation guidelines.
Must have reliable ability to get to off-site gigs and the clinic. Since we do not require employees to stay on-site when they do not have appointments, we do require that employees be able to return to work within one to two hours during their scheduled hours in the case of a last-minute booking.
Enjoy working with a diverse set of co-workers and clientele.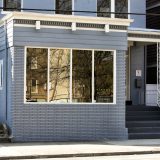 Must be able to pass a pre-employment drug screen.
Further Details:
Peak hours are afternoons and evenings roughly 2pm-7pm. We do pick up a fair number of last-minute appointments, so we need someone flexible and available.
Occasional chair massage, meetings, and trainings outside of regular hours.
Initially, the therapist will start on a training schedule, the length of which will depend on skills and experience.
This is a commission-based employee position. Pay commensurate with experience and credentials. We do offer some benefits for qualifying employees (continuing ed, license renewal, paid time off, etc…). Health insurance available for full-time employees.
We will work with you to help you pursue your career goals. Nimbus Massage is an equal opportunity employer.
This is a small-business work environment.
We accept therapists who are transitioning out of self-employment.
About Us:
Nimbus Massage specializes in evidence-based complementary therapies for pain relief, especially chronic pain. We work to help clients achieve progress towards their health and wellness goals. We are highly customer-oriented and compassionate, and pride ourselves on developing strong therapist-client relationships. We expect our team members to enjoy working with a diverse clientele and team. While we are relaxed as a team, we adhere to a high level of professionalism, customer service, and ethical practice. As we grow, we are searching for team members who wish to pursue a career track in therapeutic massage.
Please send your resume to kristina@nimbusmassage.com for consideration.
Be well