Upcoming Classes
NMT Basics – Lower Leg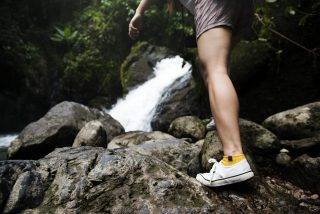 February 4th 10am-12pm
A beginner to intermediate level course designed for newer massage therapists to learn the building blocks of neuromuscular therapy. Attendees will learn and practice hands on NMT techniques for the lower leg..
2 CEUs – $50
Residency Program
The 2019 Spring program is currently seeking applicants.
Program Overview
A structured program for beginner to intermediate level therapists who want to pursue a career track in therapeutic massage. Similar to a medical residency program, students work in the field in a supported environment while completing continuing education and receiving mentorship.
Mission
To improve the massage profession for therapists and clients through supported learning.
Instruction
Instruction will alternate between lessons taught by Massage Lab staff, hands-on practice, and "from the field" q & a days. Video, research articles, books, and on-line education may also be used.
Our Residents
Massage Lab is intended for people who have completed their foundational program and obtained their license. Candidates will be recent (within the last two years) graduates who wish to pursue ongoing learning, similar to a residency in medicine. As such, residents may work in the field of massage while attending the Massage Lab program.
Program Highlights
Enjoy small class sizes.

Learn about common conditions.

Practice applying massage towards specific treatment goals.

Work with clients who have specific conditions.

Improve research literacy.

Receive mentorship from other therapists.

Have an opportunity to write a case report.

Earn CEU's.

Work toward Board Certification.
The program will take roughly one year to complete. Classes will rotate between lessons, practice, and mentorship. Length of class will range from two – eight hours depending on the topic.
Residents may be expected to do some "homework" outside of class hours.
Tuition
Program tuition = $3600
Work/study and payment programs are available.
To Apply
Please send your resume and a letter of interest to massagelabrva@gmail.com.