Upcoming Classes
Lymphatic Massage –  Level I
Three-Day Workshop
June 14th, 15th & 16th – 9:30am-4pm
THIS CLASS IS FULL, CONTACT US IF YOU WANT TO GO ON THE WAITLIST
Learn how the lymph system works in detoxifying the body.  Knowledge of the flow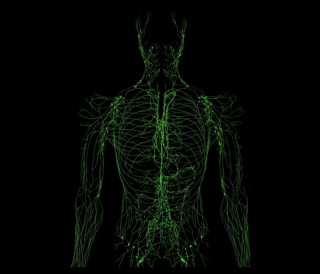 patterns of lymph fluid will assist the therapist and esthetician in the treatment of a variety of conditions such as; migraines, fibromyalgia, elimination of fat and toxins for weight loss, IBS, and improvement of skin disorders to name a few. Therapists will be able to incorporate aspects of the basic Lymphatic Massage routine into their existing routines, or as a stand-alone treatment. Therapists will learn how to expand their client base and income by specializing in this modality.
Learn this technique from a Certified Lymphedema Therapist!
Participants will learn:
Anatomy of the Lymph system
Directional Flow of Lymph-Mapping
Spread of disease-Myth or fact?
Indications and Contraindications for Lymphatic Massage
Introduction to Hand Techniques- Hands-on practice
Face, neck, and anterior body routine
Instructor:
Lynn Clemons is a retired NCBTMB approved provider, a Certified Lymphedema Therapist and a Medical Massage Practitioner. During her career she has treated cancer and post-operative patients at both her own Equilibrium Lymphatic Center, and the Massey Cancer Center in Richmond Virginia as well as Spectrum Physical Therapy in Charlottesville Virginia.
She developed a hospital-based massage program, served on the Board of Directors of the American Institute of Massage, and has been a featured speaker during a National teleconference for the Y-Me Breast Cancer Organization.
In recent years she developed a "Secret Spa Shopper" program teaching specialized techniques and spa procedures internationally, and was the medical director for a Reach to Recovery Lymphedema retreat where she presented information on exercise precautions. She taught fly-fishing lessons as a safe form of arm exercise. Lynn currently works as a Medical Massage Practitioner in a medical practice near her home in Ruckersville, Virginia.
Workshop Testimonials
"I can remember being intimidated by the Lymph charts hanging on the wall next to my desk in massage school. However, the Lymphatic Massage workshop made learning the lymph system easy and interesting.  Thanks for such a quality workshop." F. Herman
"The Lymph System has always interested me, but I never had it explained so clearly.  Your workshop was very informative and professional, and yet I enjoyed the humor you brought with you. It made the course interesting and I will remember the nicknames you gave to the techniques forever. This workshop was worth every penny!" M. Anderson
18 CEUs – $375
Registration open until 6/9/19
Residency Program
The 2019 Summer program is currently seeking applicants.
Program Overview
A structured program for beginner to intermediate level therapists who want to pursue a career track in therapeutic massage. Similar to a medical residency program, students work in the field in a supported environment while completing continuing education and receiving mentorship.
Mission
To improve the massage profession for therapists and clients through supported learning.
Instruction
Instruction will alternate between lessons taught by Massage Lab staff, hands-on practice, and "from the field" q & a days. Video, research articles, books, and on-line education may also be used.
Our Residents
Massage Lab is intended for people who have completed their foundational program and obtained their license. Candidates will be recent (within the last two years) graduates who wish to pursue ongoing learning, similar to a residency in medicine. As such, residents may work in the field of massage while attending the Massage Lab program.
Program Highlights
Work toward Board Certification.
The program will take roughly one year to complete. Classes will rotate between lessons, practice, and mentorship. Length of class will range from two – eight hours depending on the topic.
Residents may be expected to do some "homework" outside of class hours.
Tuition
Program tuition = $3600
Work/study and payment programs are available.
To Apply
Please send your resume and a letter of interest to massagelabrva@gmail.com.