Massage Styles: Reflexology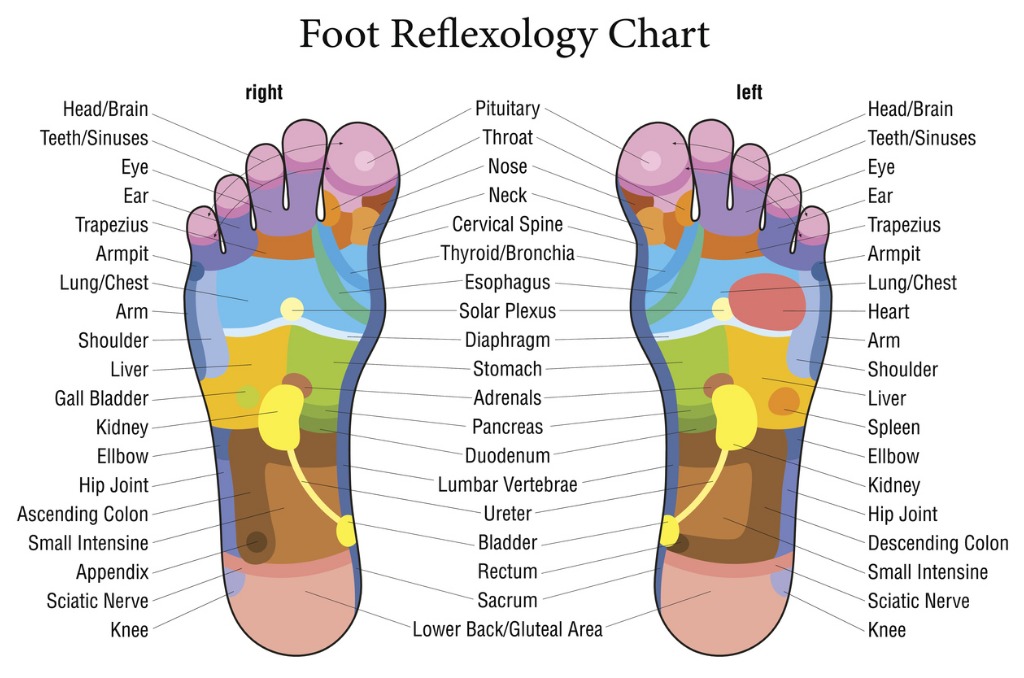 What is reflexology?
Reflexology is more than just a nice foot rub. Imagine treating your sore tired feet to thorough, focused attention for a full half hour– with the skilled hands of the therapist working every bit of the soles, tops and toes. And then doing the same for your overworked hands. What a great way to relax, refresh, and reset.
Traditionally, reflexology goes a step further to treat the full body "reflexively" though stimulating specific points on the hands and feet, and in some cases, ears. Through working these points, the reflexologist can help you maintain optimal wellness. The idea being that the hands and feet serve as proxies and gateways to the internal workings of the body.
Reflexology maps out the hands and feet with zones and points that correlate to other parts of the body. For example, the fingertips relate to the sinuses and the heel sends signals to the sciatic. Eyes, ears, stomach, liver, lungs, glands, belly… all are represented. Many people use reflexology to target internal organ imbalances.
What to expect
The Nimbus reflexologist works systematically through the both feet and both hands to stimulate each reflex point. They also apply gen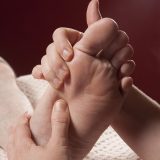 eral massage techniques to create a soothing and relaxing session. The pressure is usually a moderately firm pressure, but can be adjusted for individual comfort. Reflexology feels great for anyone who works on their feet or with their hands.
Although no scientific basis exists to confirm the theory behind reflexology, some studies do exist on the results it brings. For example, it may help reduce stress, anxiety, and depression. It has also shown promise in helping reduce pain from arthritis, plantar fasciitis, and cancer treatment. Oftentimes, people also use it as a gateway massage if someone wants to try a session, but is not that comfortable with being touched.