Aromatherapy: Homemade by Nimbus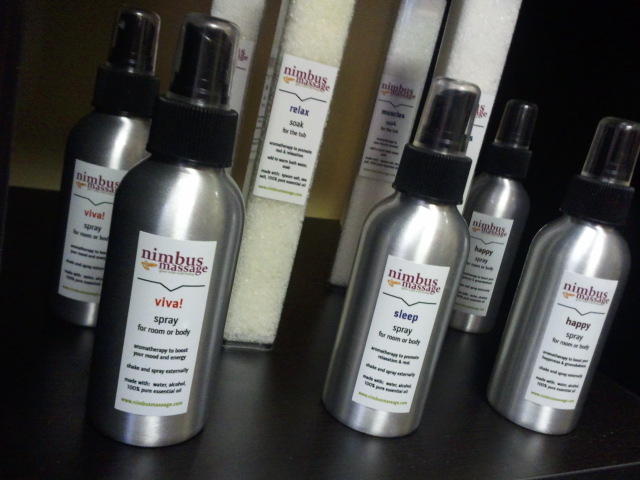 Nimbus has recently expanded its line of take-home aromatherapy, so you can enhance your at-home wellness routine.
We now have bath salts for sore muscles or relaxation- simply add a little to a warm bath and soak!
We have also added to our room & body spray line- we carry an array of our client favorites from energizing to quieting.
We hand blend each recipe using natural ingredients and 100% pure essential oils.
While aromatherapy can be used for an array of physical complaints, we make blends that primarily seek to enhance your mood. Our scents include "happy" to elevate your mood, "sleep" to quiet your system, "emerge" which is good for supporting transitions in life, "viva" an energy booster, and "refresh" to relax and refresh you. We can also create custom blends for you.
Give them a sniff and let us know your favorites!